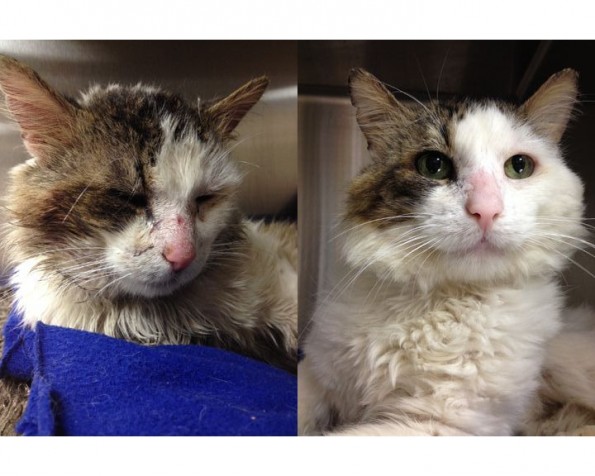 Hi, My name is George!
I was found this winter by a very nice neighbour who brought me here to Bloor Animal Hospital. I have been vaccinated, de¬wormed and given flea prevention. I was also viral tested, neutered and even had a dental procedure!!
The staff here aren't really sure how old I am, but does age really matter?!?! They are thinking I am a bit over a year though. They just adore me here, and I have to admit I love the attention! I am super playful and love being snuggled. I also have a calm, cool, collected side to me, and
I enjoy relaxing in my kitty bed. I also get along well with other cats, and don't mind smaller dogs. If you are interested in adopting me please contact my friends at Bloor Animal Hospital. I can't wait to find a forever home!
UPDATE: He has been adopted! Please check back for other pets in need of forever homes!