Our Toronto veterinarians and team of veterinary professionals understand your love for your pet.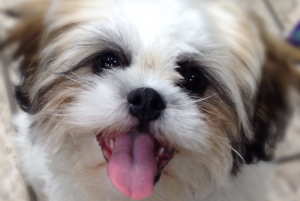 At Bloor Animal Hospital in Toronto, Ontario we are not just your pet's health care team, but we are all pet owners as well.  We know exactly how important your pet is to you! We are passionate about building relationships with every four-legged family member who walks through our door, ensuring they stay happy and healthy.
Bloor Animal Hospital is a leading edge veterinary clinic servicing Bloor West Village and West Toronto. We believe in harnessing the latest innovations in equipment, medicine and procedures to ensure your pet receives only the highest quality in health care.
Established in the 1980's, Bloor Animal Hospital joined Dr. Catherwood and Dr. Jafine's network of clinics in 1994. Today, Dr. Suzanne Lyons and Ashley Docherty head up an enthusiastic and caring team ready to respond to the growing needs of the Bloor West community and surrounding area.
The Bloor Animal Hospital has 3 veterinarians, 3 registered veterinary technicians and a well educated team of support staff on duty with extended hours to serve the diverse needs of our clients and their pets.
Achieving the honour of meeting the exceptional standards of the American Animal Hospital Association, we welcome new clients and old to come and tour our hospital and meet the staff and doctors. Our goal is to provide our clients and their pets with the dignity, respect and love they deserve in a superior health care environment.
Thank you to our wonderful clients whose support and referrals continue to help us grow in west Toronto. We love your pets and deeply appreciate your patronage.
Our goal is to deliver leading edge health care to your pet.
We believe that excellence is the cornerstone of our practice and we abide only by the highest standards. We are pet owners too, and we know the value a pet brings to your life, that's why we focus on preventive medicine as the benchmark for superior veterinary care.
It's normal to be curious about who will be caring for your pet. That's why we invite you to meet our team right from the comfort of your computer!