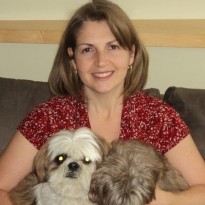 Dr. Suzanne Lyons graduated from the University of Guelph with an honours bachelor degree in Biomedical Sciences and then completed her Doctor of Veterinary Medicine at the Ontario Veterinary College. She has worked at the Bloor Animal Hospital since 2005, and became an owner in 2010.
Dr. Lyons is interested in all aspects of veterinary medicine and places a great deal of importance on ongoing learning and continuing education. She is proud to work at a clinic, which strives to be at the cutting edge of veterinary medicine, while recognizing the importance of the human animal bond and excellent client communication.
Dr. Lyons resides in Toronto with her husband Neil, their two children Ethan and Alexandra and their Shih-tzu, Chewy and Shih-tzu-Yorkie cross, Gizmo. Outside of veterinary medicine, Dr. Lyons enjoys spending time with her family, playing hockey and vacationing anywhere with sun and a beach.