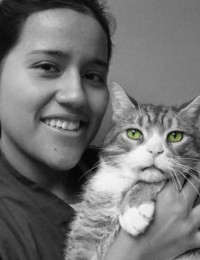 Veterinary Assistant, Veterinary Assistant
Tanya started as a co-op student from the Don Bosco High School in early 2012. She then joined our team full time as an assistant in 2013. Tanya loves working with all of our amazing patients and enjoys working with and learning from her fellow colleagues. She hopes to peruse a career in the veterinary industry by becoming a Veterinary Technician.
When not providing wonderful nursing care to our patients, Tanya is the team captain of her soccer team and plays on the York Jets and the Eglington Flats League.