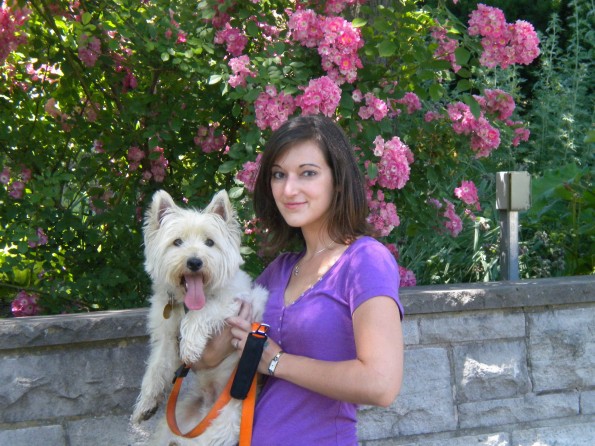 Dr. Aimee Bachand, DVM
Veterinarian
We would like to announce and give a warm welcome to Dr. Aimee Bachand as the newest addition to our veterinary team! After completing a Bachelor of Science and a Master of Science in Molecular Virology at he University of Guelph, she graduated from the Ontario Veterinary College in 2007 and became a Doctor of Veterinary Medicine. Dr. Bachand enjoys all areas of small animal veterinary practice. She is excited to be part of a team that focuses on high quality preventative medicine and is dedicated to keeping your furry family members happy and healthy.
When not at work Dr. Bachand enjoys spending time with her 2 dogs, Finnigan the Papillon and Linus the West Highland Terrier, and her 2 cats, Abbey and Sadie. She loves yoga and enjoys travelling to sunny beaches or exploring new cities. Dr. Bachand is excited to experience all the wonderful shops and restaurants in Bloor West Village and Finnigan and Linus are antsy to explore beautiful High Park.
When you are out enjoying a nice walk through Bloor West Village, pop in to say hello to Dr. Aimee Bachand, she is looking forward to meeting all of our wonderful patients!