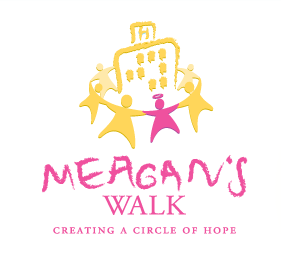 From April 29th to May 1st Bloor Animal Hospital will be doing a "nail-trim-a-thon" and bake sale in support of Meagan's Walk. Meagan's Walk and is a group of friends supporting research into new treatments for children with brain tumors, helping them live happier lives.
Meagan's walk is named in memory of Meagan Bebenek, who ultimately lost her own battle with a brain tumor. Meagan's family was touched by the outpour of support and donations made in their daughter's name. The family then knew that they could help for the future treatment and care of children with brain tumors.
Meagan's walk is now in their 15thyear and have raised over 4 milion dollars in support of research for less toxic treatment of children living with brain tumors, to live healthier lives. On May 7th, 5km walk starts at Fort Yok and culminates at the Hospital for Sick Children, where participants join hands and form a "human hug" around the hospital, a "Circle of Hope". The message of love and support that can be viewed from those within.
Please join us at Bloor Animal Hospital from April 29th to May 1st to show your support in Creating a Circle of Hope
For more information or to register for the walk
http://www.meaganswalk.com/the-walk/