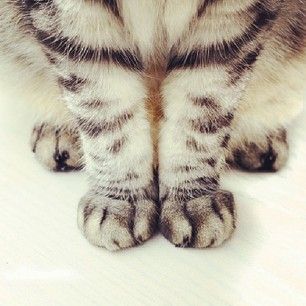 It has been just over a year since the Bloor Animal Hospital decided that we wouldn't no longer be performing elective declaws in cats.  The support from our clients and the general public has been overwhelming. We received praise not just from our clientele, from all over North America and Europe too!
The Canadian Veterinary Medical Association has recently published a position statement against elective declaws in cats.  Our own Dr. Suzanne Lyons was on CBC's "Here and Now" last week answering questions on this subject.
If you have any questions regarding your cat's scratching behaviour, please don't hesitate to call to discuss this further with one of our knowledgeable staff members!
Listen here to Dr.Lyons on CBC Radio
You can read more about the Canadian Veterinary Medical Association's position here
https://www.canadianveterinarians.net/news-events/news/news-release-canadian-veterinary-medical-association-opposes-declawing-of-cats