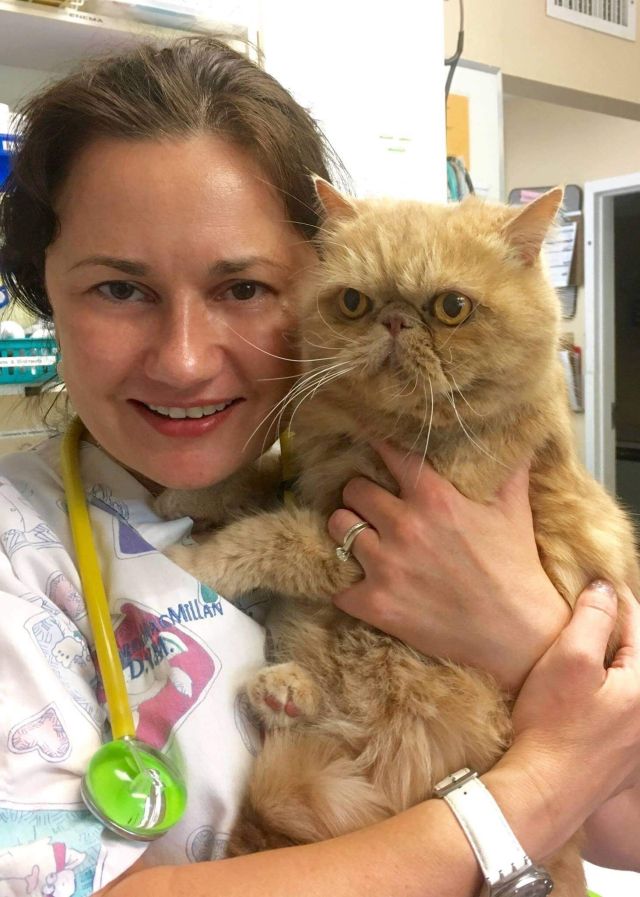 You maybe aware that Dr. Aimee Bachand is currently expecting the arrival of her second baby and has begun her maternity leave. To help cover her while she is away we have a new Veterinarian joining our team! Her name is Dr. Karen MacMillan and she comes with 17 years of experience.
To help get to know Dr. MacMillan, we thought we would share a bit about her.
Please help us welcome Dr. MacMillan to our team, we look forward to spending the next year with her!
At the tender age of five, Dr. MacMillan's best friend Frisky the cat, defended her against a rabid fox. Something changed inside of her when she saw the OSPCA take her cat away with a rabies pole. A veterinarian was born. Dr. MacMillan graduated from the University of Guelph with an honours degree in Biomedical Science. In 2002, she graduated with her Doctor of Veterinary Medicine degree from the Ontario Veterinary College.

Neurologic complications following treatment of canine hypoadrenocorticism

was her first published journal article as a Veterinarian. Dr. Macmillan

and her husband settled in the Beaches in 2010, and during the renovation of their house, they were blessed with the birth of their son.

At veterinary clinics across Toronto, she learned how to be a practitioner and she made sure all her patients were vaccinated for rabies. Dr. MacMillan is pleased to start a new adventure, meeting all of the adorable cats and dogs at Bloor Animal Hospital! Dr. Macmillan has other fur children, including Vader the tuxedo cat and Rousey the feisty Bengal cat.